On Sunday 10th of April 2011, 20 Cairngorm Club Members and 27 folk from the Stocket Hillwalking Club shared a large coach for a traverse of the Mounth from Glen Isla to Glenshee. The forecast was for a stoater of a day and so it turned out. We had sun, very light winds, a harr and a temperature of around 20C.
The day did not pass entirely without event, however these are stories for another time and another place. Two highlights were the big smile on our coach drivers face after some nifty turning of the 51 seater coach at the road-end and a 74 year old club member who managed two Munros and two Tops despite thinking he was now a one trick (or one Munro) pony. Well done Willie .....
What follows is a mostly pictorial account of the President's Party Route which went out past Tulchan Lodge, across the Glas Burn and up the Monega Hill, onto and over Little Glas Maol before ascending Glas Maol, Creag Leacach and Leacach's South West. Total trip time was 6 hours and 35 minutes.
President's Party gathered at Auchavan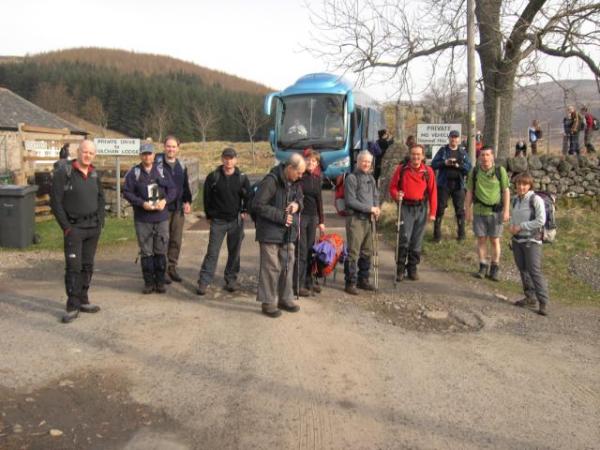 Party leader taking the photo above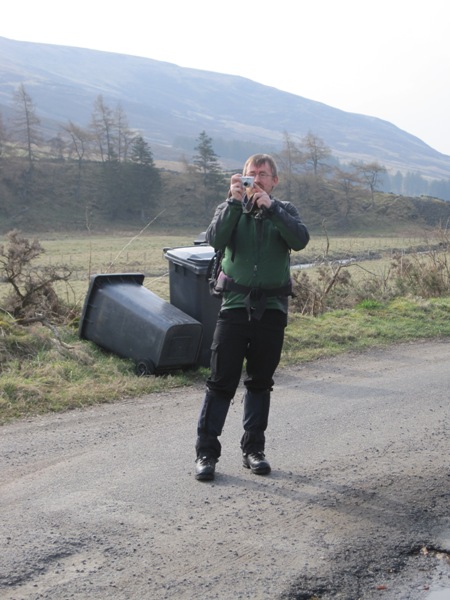 Setting out up Glen Isla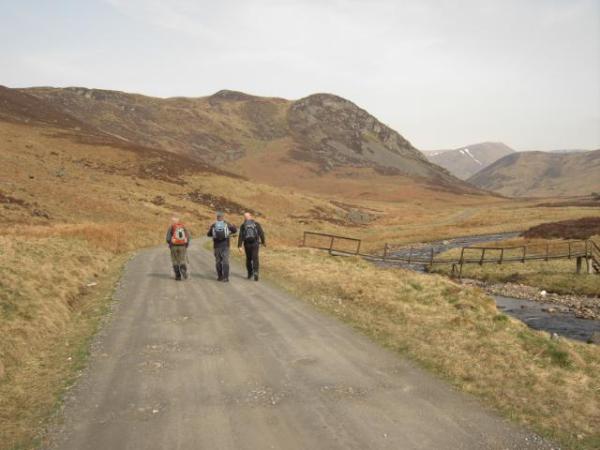 Monega Hill from Glen Isla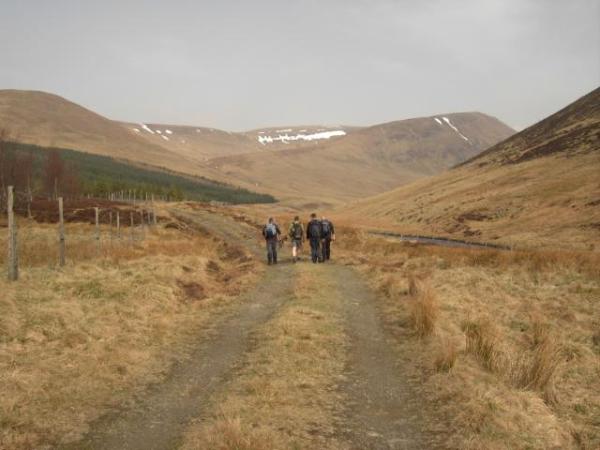 Scottish Rights of Way sign and Monega Hill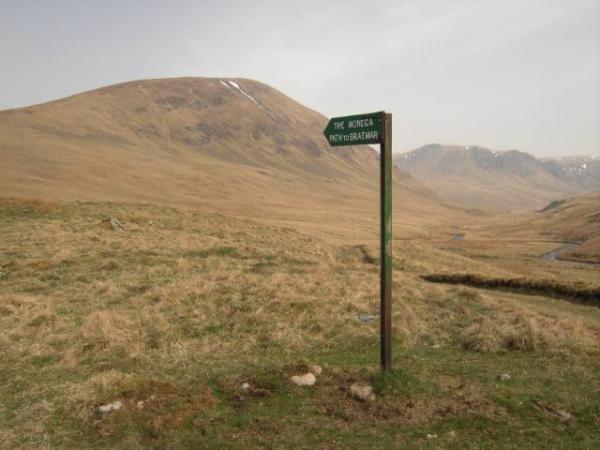 Looking back to Monameanach from Monega Hill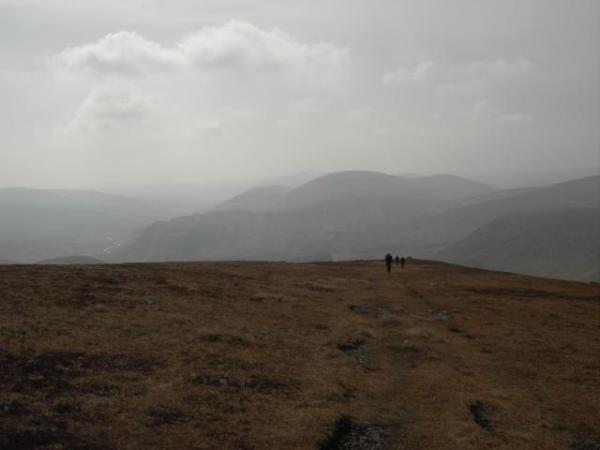 Creag Leacach from Monega Hill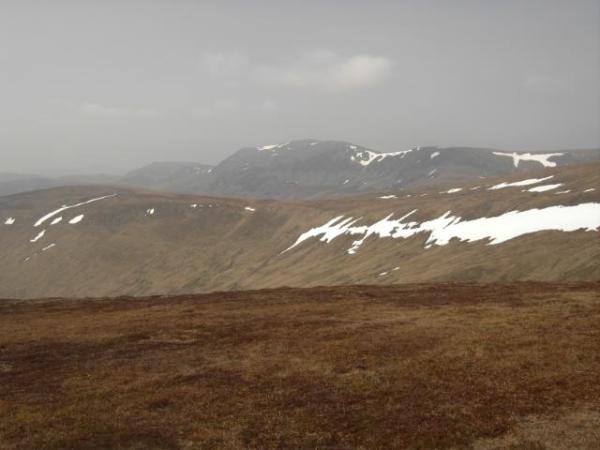 Caenlochan Glen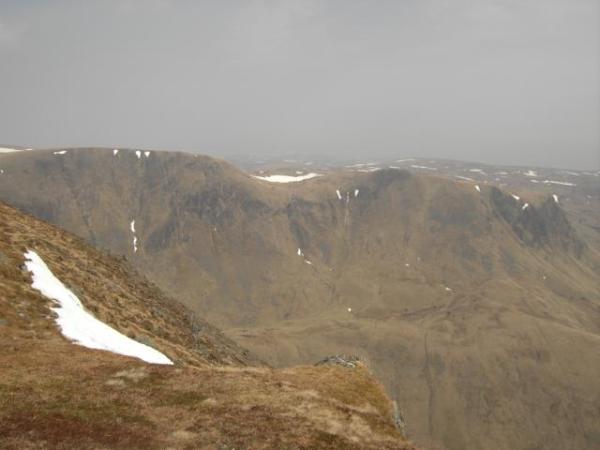 Late breakfast/early lunch on Monega Hill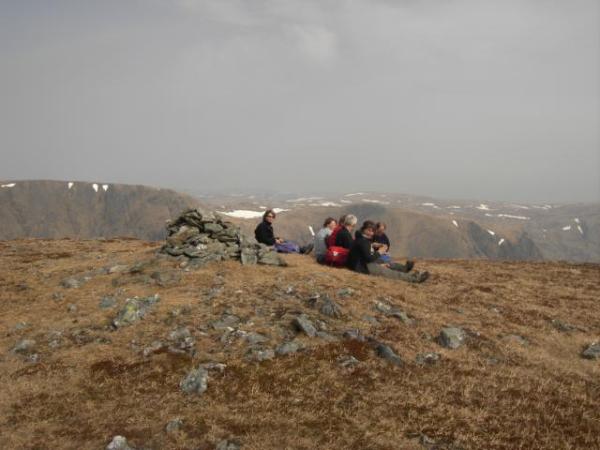 Canness Glen (right) and Caenlochan Glen (left)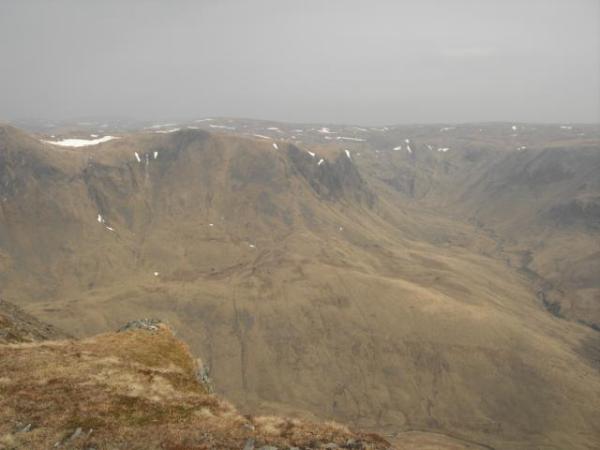 Tramping o'er the Mounth – on the Monega Road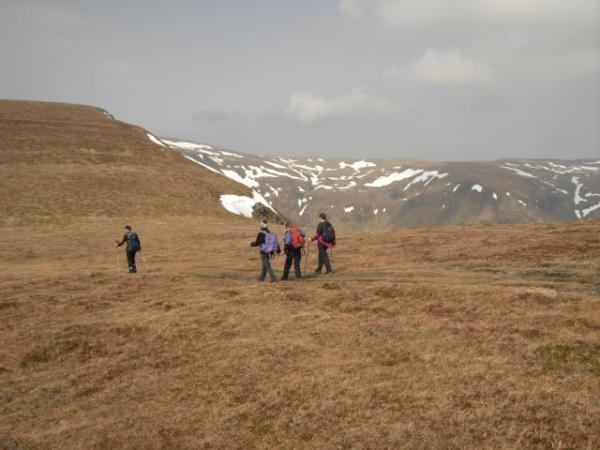 Snow at the head of Caenlochan Glen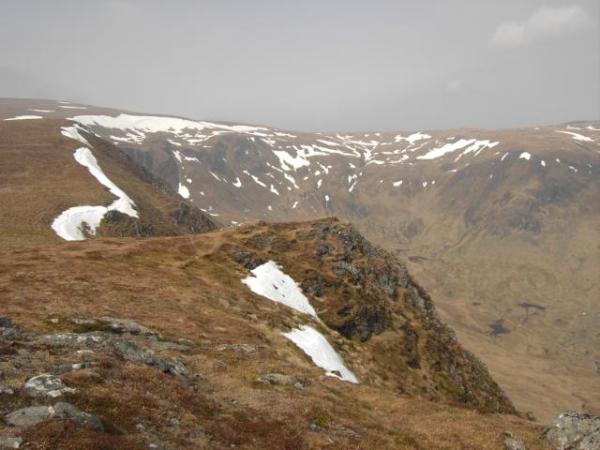 After 3 hours of walking most folk reached the top of Glas Maol.
The rather flat and grassy Glas Maol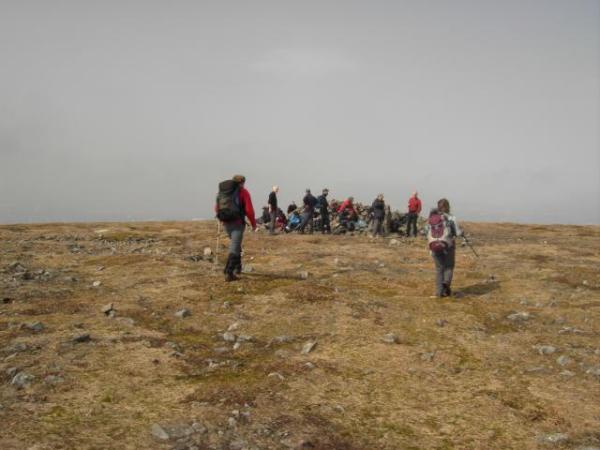 Glas Maol – Trig point and summit shelter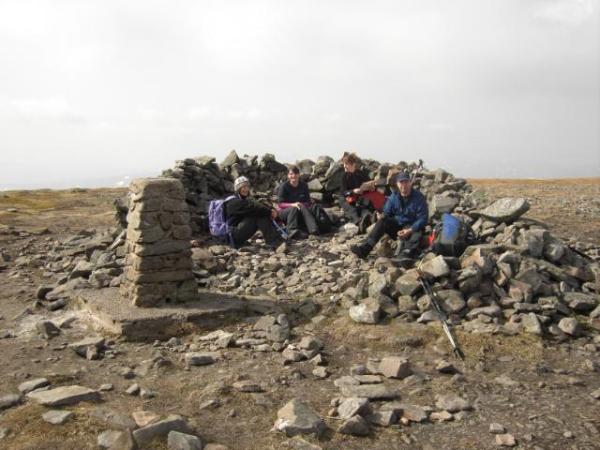 Carn an Tuirc (left) and Cairn of Claise (right) from Glas Maol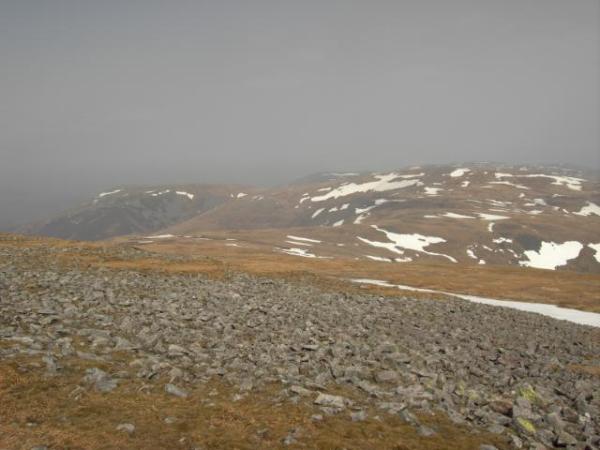 Creag Leacach from the north east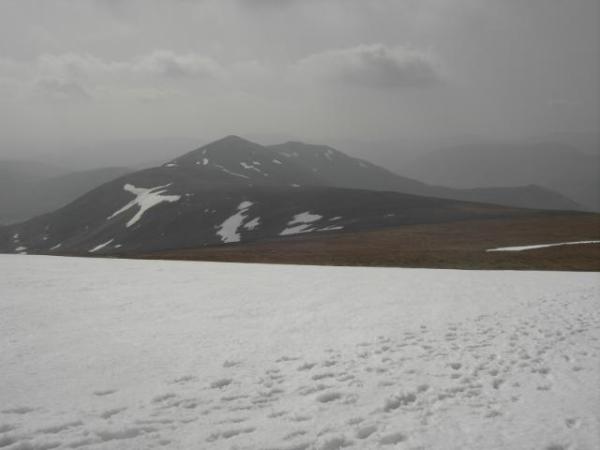 There is a small howff (or shelter) on the ridge out to Creag Leacach. It's not much to write home about but it does give protection from the elements…
The Leacach Howff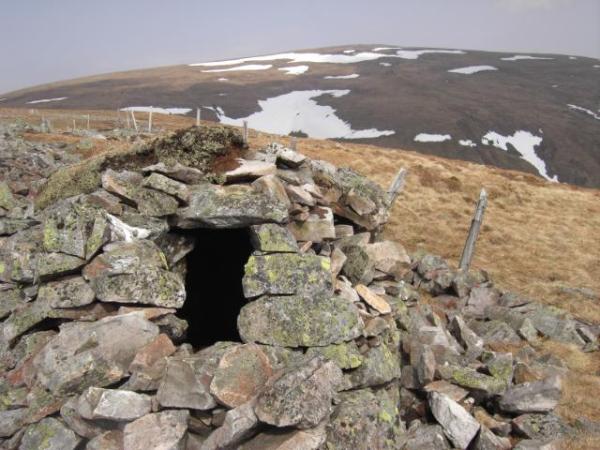 Inside "The Howff"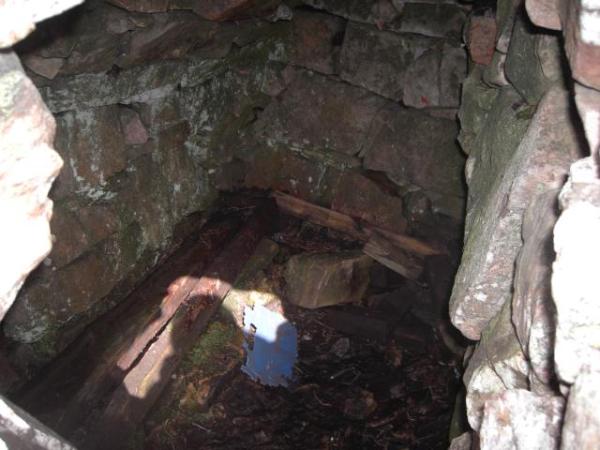 Creag Leacach and not much of a snow cornice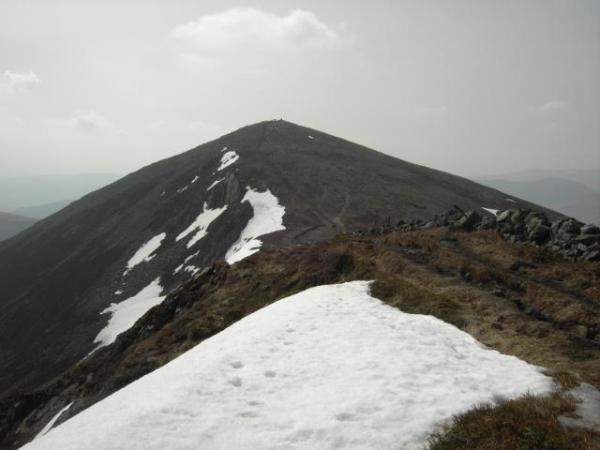 Looking back to Glas Maol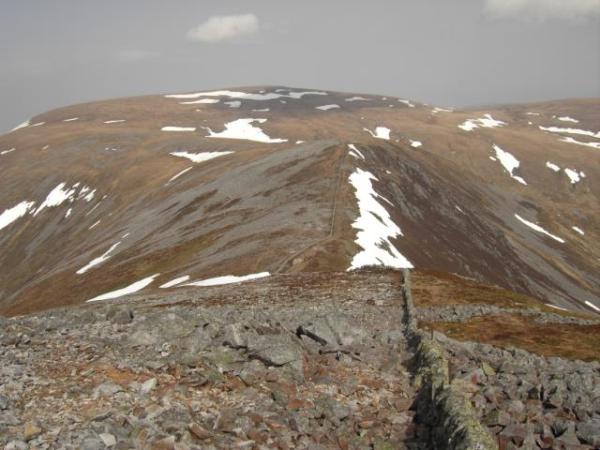 Creag Leacach (standing room only ! ! !)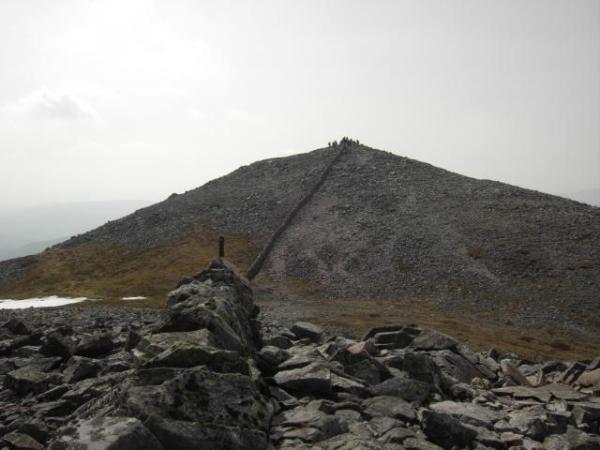 The final pull up Creag Leacach with Glas Maol behind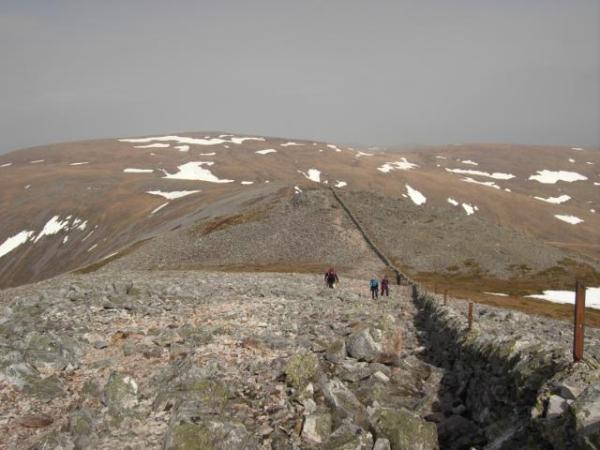 The Cairnwell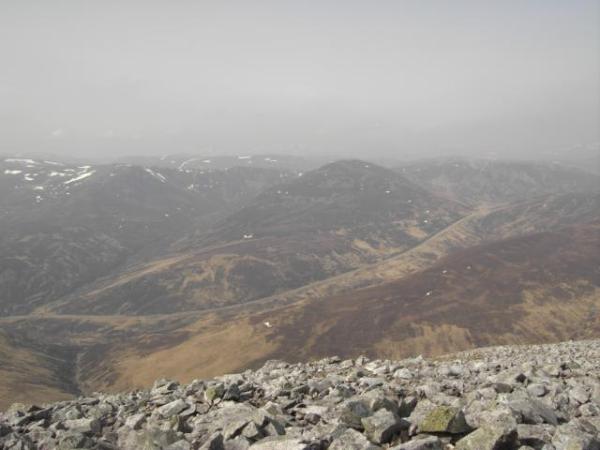 Happy hillwalkers leaving Creag Leacach (the slabby rock)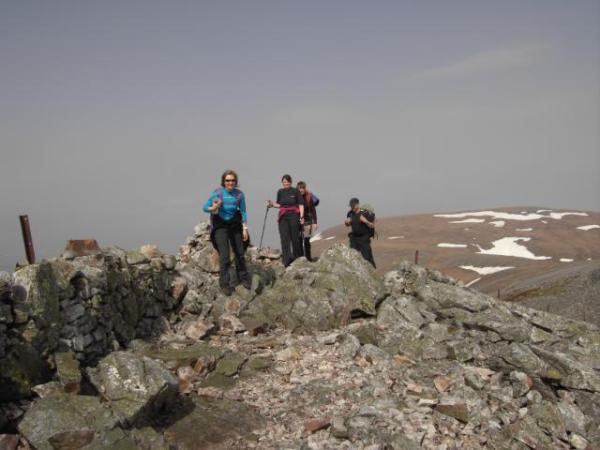 A substantial dyke runs the length of the march over Creag Leacach and beyond.
The Wa'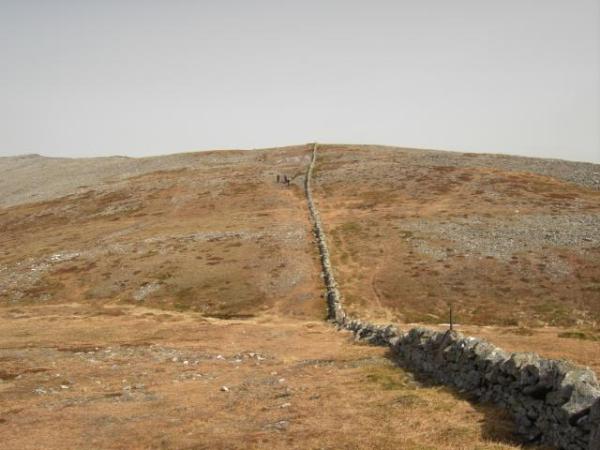 Glas Maol and Creag Leacach from the South West Top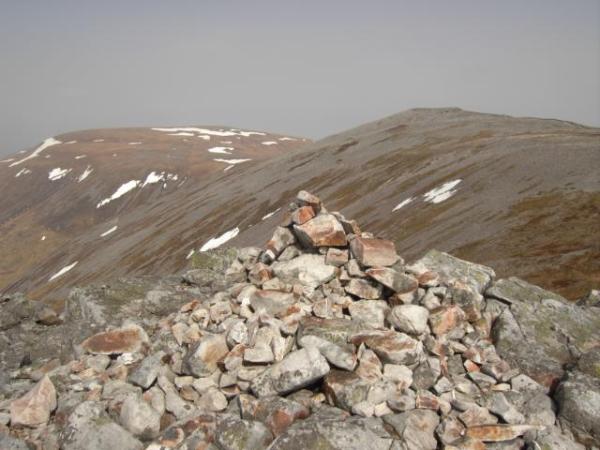 Looking back to Creag Leacach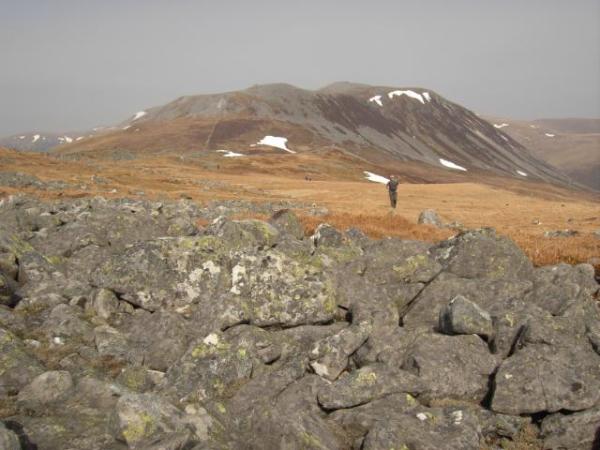 Heading for Spittal of Glenshee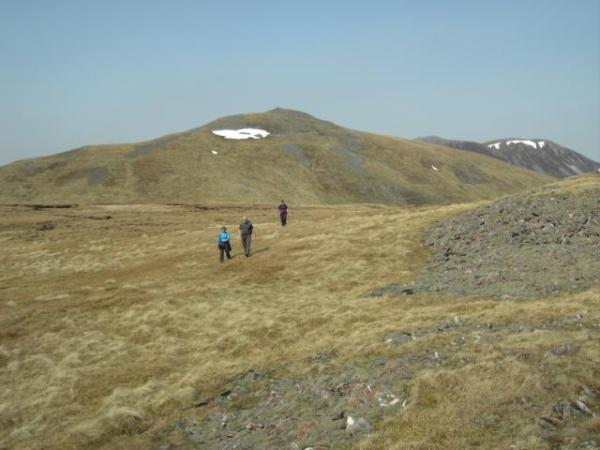 "Are we nearly there yet ?"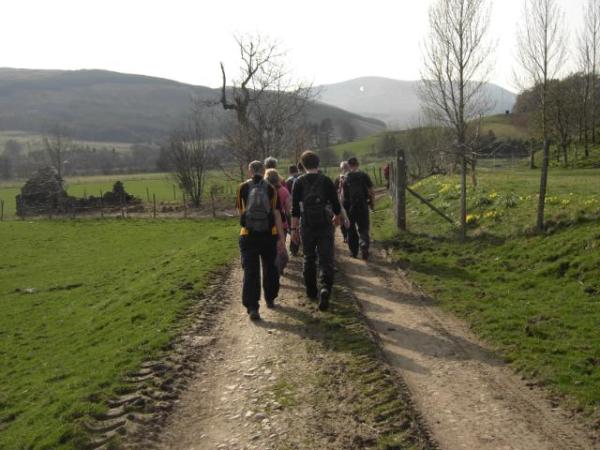 Yes we are… a welcome drink in the spring sunshine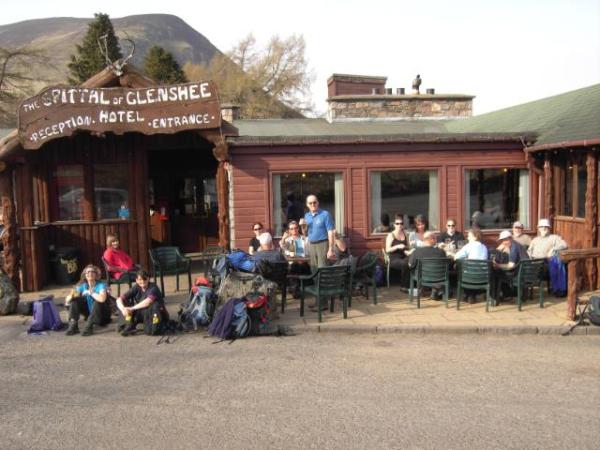 Bus sharing works and the result is often a most memorable and rewarding day on the hill ..... thank you all for another stoater of a day.